The birth of a child is a significant moment in the life of every parent. You have probably thought about why newborn photography is important. From the first smile to the first step, every moment is precious. One way to preserve these moments is with high quality photographs that are displayed in your home to view and enjoy everyday. Let's explore more about why newborn photography is important.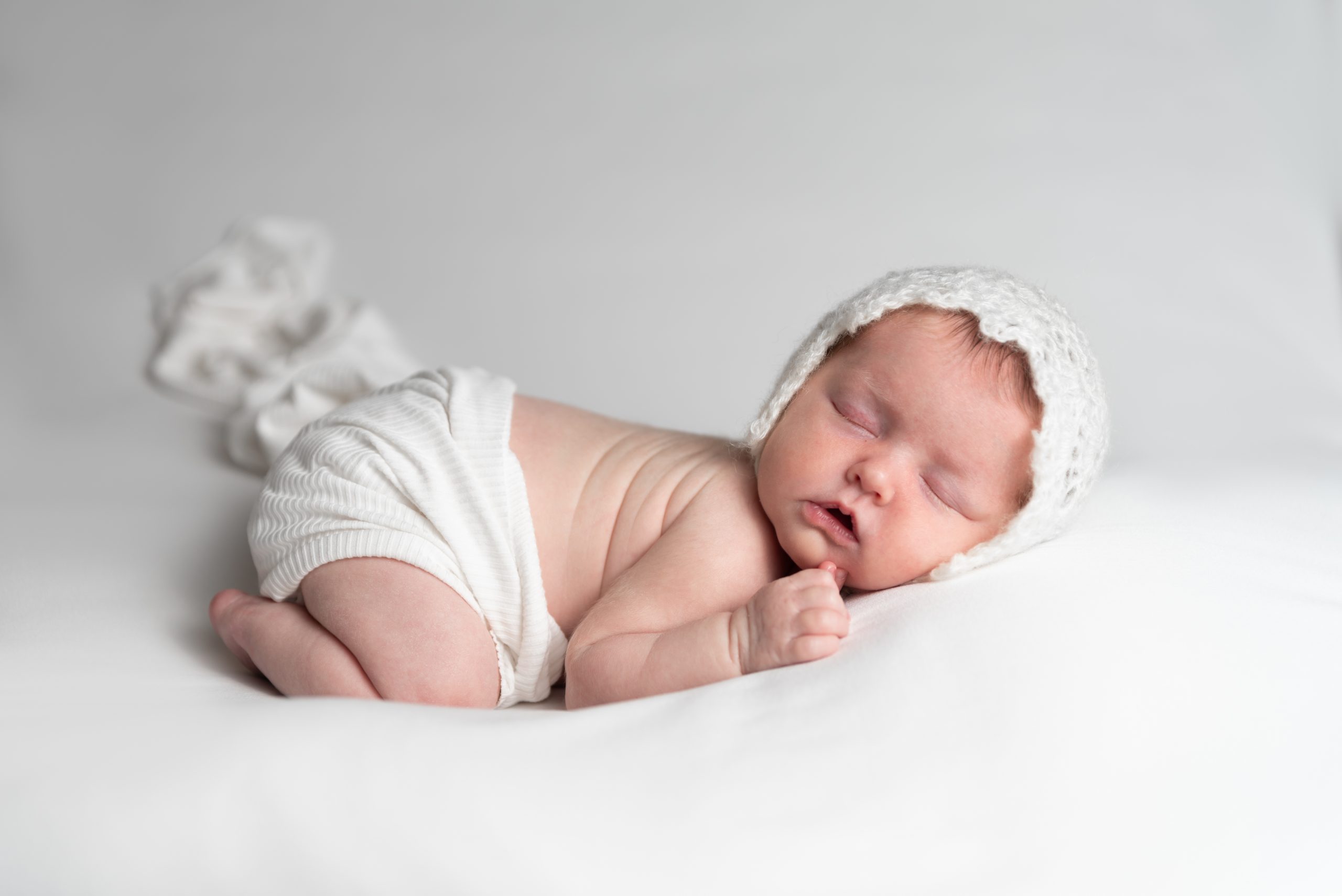 The Importance of Capturing Moments
Memories are a crucial part of our lives. They help us remember special moments and the people that we shared them with. Photographs lock these moments in time so we can relive that moment any time we want. Newborn photography is important because they are only brand new for a short period of time. 
The Significance of Newborn Photography
Newborn photography is significant because it helps us bond with our babies. The process of taking photographs together is an opportunity to spend time together and create memories that will last a lifetime. Mom will enjoy being pampered by our hair and make-up artist, while baby's every need is taken care of by Rita and her assistance. These photos will serve as a reminder of the special bond between you and your baby. 
Bonding with Your Baby
Newborn photography provides an opportunity to bond with your baby. Loomis Lane Photography promises to take care of everything so you and baby can both sit back and relax during your session. The studio experience should be calm and a great environment for mom and baby to bond. 
The Emotional Impact of Newborn Photography
Newborn photography can have an emotional impact on parents. The photographs capture the baby's innocence and the love parents have for their child. As a result, they can bring out strong emotions in parents and siblings. 
The Power of Visual Memories
Visual memories are powerful. They allow us to fully and clearly remember moments and experiences. Newborn photography captures visual memories that will be cherished for many years to come. 
Those First Few Days
The first few days of your baby's life pass by quickly. Having these moments frozen in time is something you will never regret. They serve as a reminder of how small and delicate they were for those first few days. Younger baby's are also more sleepy and are able to be posed in those sweet cozy positions. 
Art Created by Loomis Lane Photography
Rita, of Loomis Lane Photography, is a true artist and certified "baby whisperer". She creates simple, yet stunning sets that show off the most perfect subject: your newborn baby. Before your session, you will meet Rita at the studio for a design consultation. Come ready to try on some dresses as Loomis Lane Photography has many gowns available for use.  At your design consultation, we will also discuss your decor style at home and what locations you are considering adding wall art to. Loomis Lane Photography offers a variety of materials from custom fine art canvas to stunning acrylic prints. 
Transforming Your Baby into Art
Your baby will be the star of your new artwork for your home. We create stunning and timeless images that you will love to display proudly in your home for years to come. Whether on a fine art canvas with a custom frame or a stunning acrylic print, we offer a variety of options to fit any style of home. The result will be a collection of stunning images that you will love seeing displayed in your home. 
The Value of Family History
Digital media is so volatile. Think of how many photographs and documents you have lost over the years. How many hard drives or thumb drives have become corrupt? How many different formats have there been in your lifetime (vhs, floppy disc, cd, usb, micro usb, etc). One of them has been around for many years and will be here without failure for many more: photographs. At some point in our lives, we will all just become memories. Having printed images is the only way to guarantee your family's history will be passed down. 
Sharing Memories with Future Generations
Having your newborn's photograph taken and printed will allow the memories to be shared with them and future generations. These photographs will be passed down from generation to generation. As your baby grows up, they will love looking at photos of themselves as little babies. 
Create a Legacy
Newborn photography with Loomis Lane Photography is a perfect way to create a lasting legacy for your family. The products sold will outlast digital media. These prints will be treasured and passed on for generations to come showing everyone how much you loved and cared for your baby.
Why Hire a Professional?
Hire a professional who will take care of every little detail to ensure a wonderful client experience. Be pampered and enjoy feeling your most beautiful in our studio. Rita has years of experience and training in newborn posing and professional photography. She will take care of everything and you will be left with finished, printed, stunning artwork for your home. 
How Can I Display My Photos?
Matted prints in a wooden keepsake box or a stunning acrylic cover album are two popular ways to display a variety of favorite images. Wall art is available in a variety of mediums including fine art canvas, metal, acrylic, and custom framing.
In conclusion, newborn photography is an important way to capture the fleeting moments of your baby's early days and preserve them for your future. The emotional and artistic value of these photographs is undeniable. Hiring a professional photographer can ensure you get the highest quality images of your newborn baby. Have your images printed and displayed in your home for you and your family to enjoy. 
FAQs
When should I schedule a newborn photography session?

It is recommended to schedule your newborn photography session while you are still pregnant. You will have a design consultation in the studio and Rita will go over all the details. Once your baby arrives, reach out and we will get your exact date/time scheduled. Booking early guarantees you a spot. 

How can I be sure my baby is safe during the session?

Rita and her assistant will always be with your baby. They are trained in safe newborn poses and are ready to help with any of your baby's needs. The studio is kept warm to keep your baby cozy and all props and equipment are cleaned between clients. 

What should I wear for the session? My partner? My kids?

Neutral and soft colors work best for timeless photos. Avoid patterns, textured fabrics, and logos if possible. We provide a large client closet with some options for moms, dads, and even some siblings. These details will be discussed at your consultation. 

Can I request specific poses or styles for my photos?

Absolutely. It is important to communicate this at your design consultation. Don't be afraid to ask questions or make requests. Some poses may not be obtainable if they are not agreeable with your newborn. 
Want to learn more about the most relaxing newborn photography studio? www.loomislanephotography.com