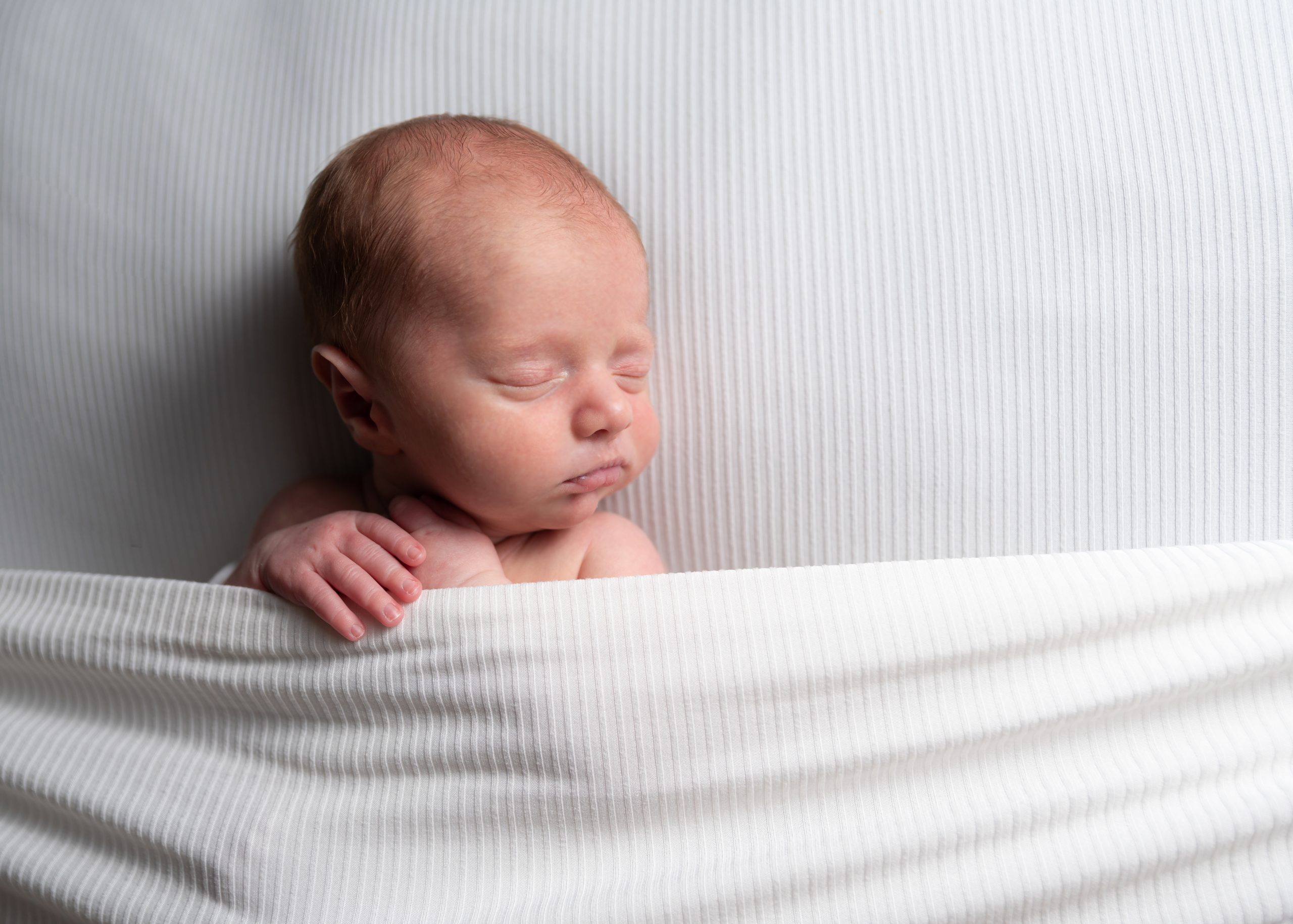 Newborn studio photography offers a unique opportunity to create lasting memories of those precious early days, but also a chance to relax, be pampered, and have an unforgettable experience. In this article, we will delve into the world of newborn studio photography, sharing what to expect from the best studios that will leave you with both stunning portraits, and memories of an incredible experience. 
The Magic of Newborn Studio Photography
Creating Timeless Portraits 
There is something magical about how a professional photographer can capture the delicate features and expressions of a newborn. From the tiny fingers and toes to the sweet smirk, every detail is captured at your session. Newborn studio photography allows you to relive those sweet newborn days long after they have passed. 
Personalizing the Experience
A skilled photographer understands that each family's story is unique. Before the session, they take the time to understand what your preferences, style, and plan for displaying the images might be. This personalization ensures that the final portraits capture your family's personality, showing your deep emotional connection. 
The Unforgettable Customer Experience
Warm Welcome and Comfort
Stepping into a newborn studio should be like entering a cozy cocoon of comfort. The studio is designed to provide a warm and welcoming environment for both parents and the newborn baby. Soft lighting, cozy props, and soothing sounds create a serene environment that helps baby and family relax during their experience in the studio. 
Masterful Posing and Patience
Newborns have a mind of their own, and capturing the perfect shot requires patience and expertise. Find a newborn photographer that always works with an assistant. This helps keep your newborn as safe as possible. A professional photographer knows how to gently pose the baby without causing any discomfort. Whether it's capturing an adorable yawn or peaceful slumber, the photographer's attention to detail ensures every pose looks natural and beautiful. 
Attention to Detail
From selecting the right props, to adjusting the lighting, every aspect of the photoshoot is planned. The photographer pays attention to the tiniest details, ensuring that each shot is a work of art. It's this dedication to perfection that sets newborn studio photography apart.

Displaying Your Portraits with Pride
Turning Memories into Art
Once your photoshoot is complete, you will see your images that tell your family's story. You will spend some time sorting through and deciding which images will be displayed in your home. 
A Fitting Place in Your Home 
The beauty of newborn studio photography lies in the creation of the portraits and in how they are printed and displayed in your home. From a gallery wall in the living room to a tender moment captured and displayed in the nursery, these portraits become a part of your daily life, reminding you of the joy inside your home.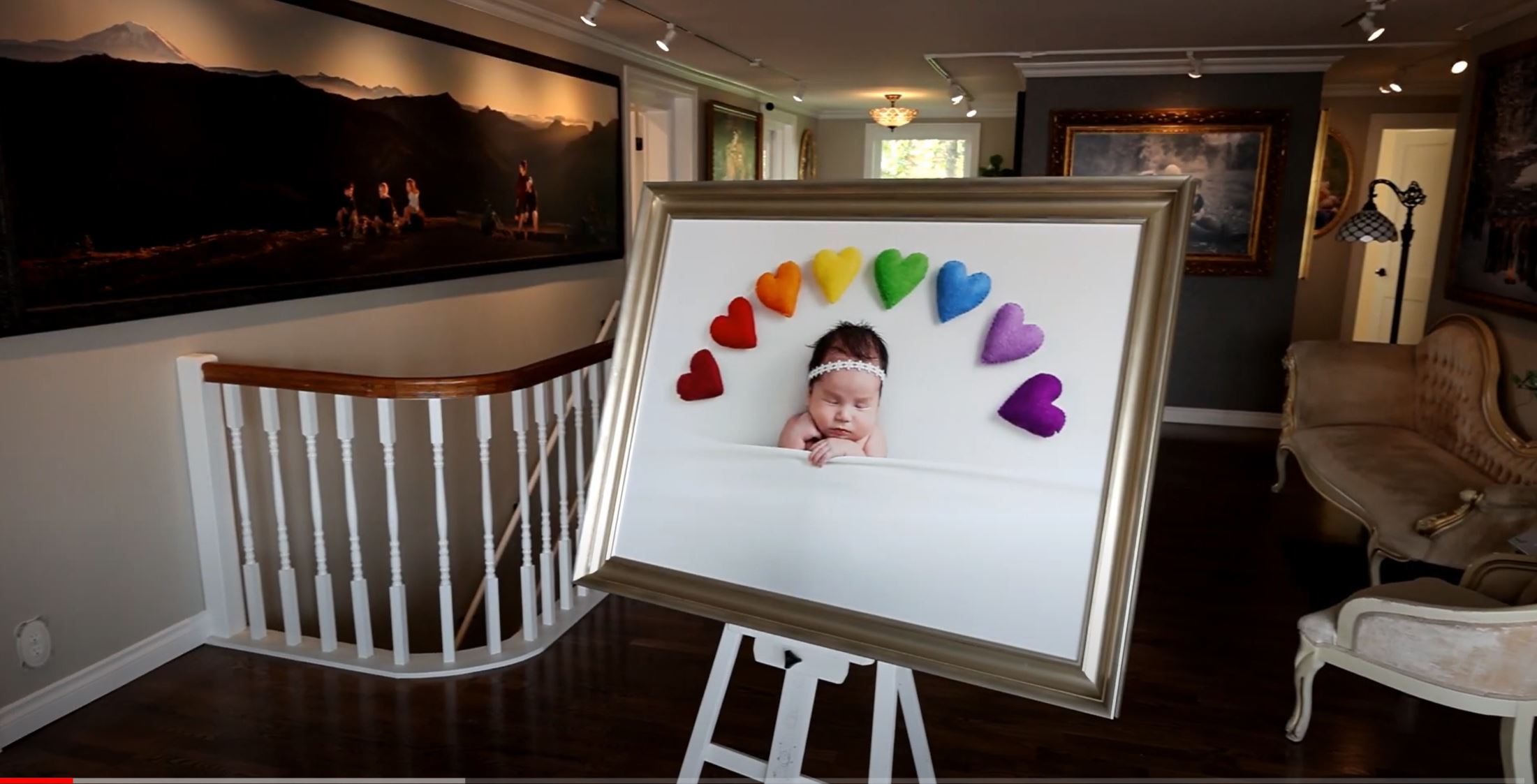 Conclusion
Newborn studio photography is a journey that results in lasting memories and experiences. The careful planning, attention to detail, and dedication of a skilled photographer come together to create an unforgettable experience 
FAQs (Frequently Asked Questions)
How long does a newborn studio photoshoot typically last?
It takes a skilled photographer and their assistant 2-3 hours to capture all the portraits of your little one and the family. We offer a comfortable studio where other family members can relax while the photoshoot is going on.
Can siblings and parents be included in the photoshoot?
Absolutely! We encourage all family members to be included in some of the portraits at your newborn studio photography session. Make sure you speak with your photographer beforehand so they can tell you when is the best time for them to be ready for their portraits. 
What is the best time to schedule a newborn studio session?
The best time is within the first two weeks after your baby is born. They are still very sleepy and bendy at this stage. Book with your favorite photographer as soon as possible because many will book up. 
Are you ready to capture the essence of your baby's early days through the artistry of studio photography? Book your session today and create memories that will adorn your home for years to come. 
Considering hiring a Denton Photographer? Check out some other helpful blog posts to help your search:
Show Stopping Beauty: Finding a Maternity Photographer with Gowns
Ready to book your session with Loomis Lane Photography? Contact us today!