Finding a Maternity Photographer with Gowns 
Capturing the beauty and radiance of an expectant mother through maternity photography is a wonderful way to preserve this time in your life. Our luxury photography studio offers a wide selection of gowns for you to use during your custom photoshoot. In this post, we will explore why finding a maternity photographer with gowns is important for you.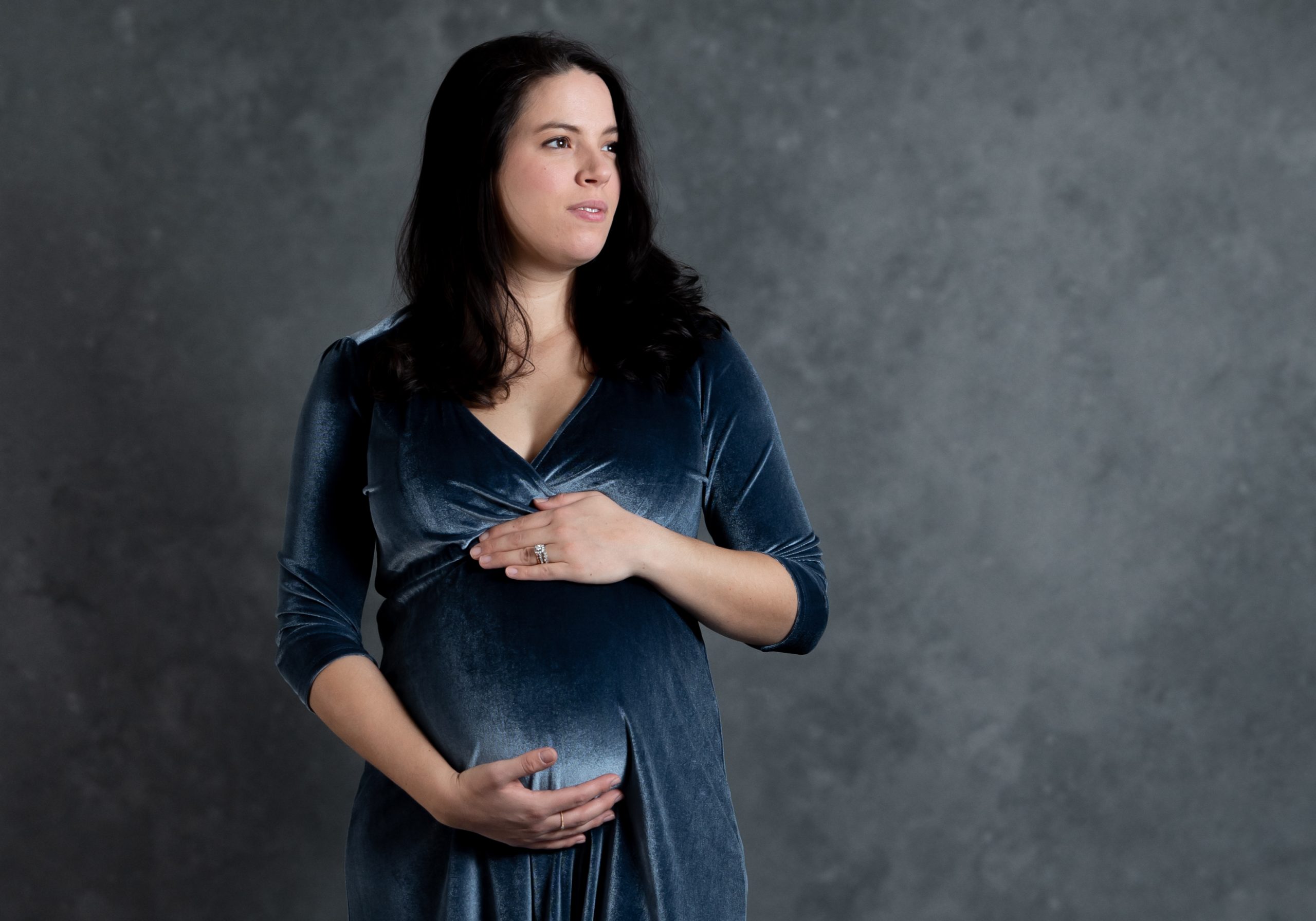 Embracing Style and Elegance
Maternity gowns add an element of style and elegance to maternity photography sessions. These specially designed gowns are crafted to drape and flatter the pregnant figure, accentuating the natural curves and showcasing the beauty of pregnancy. They come in a variety of styles, colors, and fabrics, allowing for personalized and unique looks that reflect the individuality of each mother-to-be.
Comfort and Confidence
One of the key benefits of maternity gowns is their comfort factor. Designed with stretchy and breathable materials, these gowns provide ample room for the growing belly while offering flexibility and ease of movement. The soft and flowing fabrics drape gracefully, allowing the expectant mother to feel comfortable, confident, and at ease during the photography session.
Versatility and Variety
Maternity gowns offer a range of options for creative and artistic photography. With their flowing silhouettes and vibrant colors, they provide a versatile canvas for photographers to capture stunning images. Gowns can be chosen to match different themes, locations, or moods, enabling photographers to create a unique visual narrative that reflects the personality and style of the expectant mother.
Timeless and Everlasting Memories
Maternity photography with gowns creates timeless and everlasting memories. These photographs capture the essence of the expectant mother's beauty and the miracle of life she carries. The elegant gowns add a touch of sophistication and allure to the images, making them truly captivating and cherished keepsakes that can be treasured for years to come.
Empowerment and Self-Celebration
Maternity gowns empower expectant mothers to celebrate their journey and embrace their changing bodies. The act of dressing up in beautiful gowns and stepping in front of the camera allows mothers-to-be to connect with their inner strength and radiance. It is a powerful way to embrace their unique journey, fostering a sense of empowerment and self-appreciation.
Connection and Bonding
Maternity photography sessions with gowns also provide an opportunity for partners and family members to be involved in the process. They can coordinate their outfits or pose alongside the expectant mother, capturing the deep connection and love that surrounds the growing family. It becomes a special bonding experience that strengthens relationships and creates lasting memories for everyone involved.
Finding a maternity photographer with gowns has revolutionized the way expectant mothers celebrate and cherish their pregnancy. By embracing style, elegance, and comfort, these gowns allow mothers-to-be to embrace their unique beauty and create timeless memories. Whether it's for a personal keepsake or to share with loved ones, maternity photography with gowns captures the magic of motherhood and serves as a tangible reminder of the incredible journey of bringing new life into the world. So, embrace the enchantment of maternity gowns and let your inner radiance shine through in every captured moment.